Why Lockforce might be
right for you
There are lots of reasons to choose us, but here are seven that you should
DEFINITELY consider…
Great reasons to buy a Lockforce franchise

You can build a BIG business
It's an exciting business that caters for both the domestic and commercial markets and sees you meeting different people all the time.

Quick return on investment
Our franchisees are quick to get out of the starting blocks once trained and with leads being generated monthly by the head office team.
Ready made marketing systems
Getting customers is one of the hardest things for any business, but as a Lockforce franchisee, so much of the hard work and effort is taken care of for you.

Strong and recognisable brand that will get you noticed
We love our brand, and so do our customers. More than 5,000 customers have used Lockforce over the last five years, that's over a £ million in revenue.

Ongoing professional training
No previous locksmith experience is necessary as all the required knowledge and skills are covered in our comprehensive training programme.

You'll be working with like-minded people
Our network of franchisees meet regularly for training and business reviews business reviews and our franchisees expertise is only a phone call away.

We are continually growing…
We have a well-established network and have already serviced more than 5,000 customers in five years, BUT areas are still available.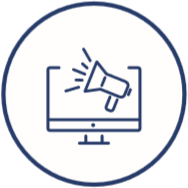 We want to help generate business for you!
Here at Lockforce, we want to help generate business for you so that you get revenue in straight away and can help customers deal with their emergency locksmith problems, lock repairs, door security, window locks and key cutting.
Our marketing for you as a Lockforce franchisee consists of…
Marketing starter pack worth over £2,000 including call answering service.
We'll help you generate your first £5,000 in revenue and beyond.
Fully optimised website to help you generate enquiries. Our website receives over 180,000+ page views a year.
Google Adwords to generate calls and leads.
Facebook page to promote you locally.
Set of templates for local marketing including leaflets and business stationery.
Fully automated reviews system.
Vehicle Livery and branded uniform so you never go unnoticed.
Book your Discovery Day today!
We like to get to know you, and a great way for you to meet us is at our Discovery Days. Here's what'll happen:
You'll find out what's involved, what's required from you, and what we'll do for you
You can chat with existing franchisees and get to know what a typical day in the life of a franchisee is like
You'll meet Sean, Gayle and the team, and get your questions answered.
You can see if Lockforce might be right for you
You'll enjoy lunch on us!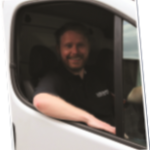 'Has always been my dream'
"I'm really excited for the future, becoming self-employed with my own business has
always been my dream.
I've probably taken the biggest risk in my life so far with this which makes me scared but proud at the same time and I hope that it will help me provide a better life for my family. Training with Carl was great, lots to learn. It was good to do live training and experience live jobs. I found the Sales training a real highlight at Head Office and found the trainers very knowledgeable."
Damon Smith Lockforce Manchester
Is your area available?
Let's find out if there's a Lockforce Franchise in your area…